MR. BROOKS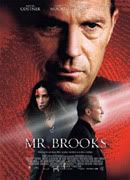 de Bruce A. Evans, 2007 [EUA]
☻☻☻
SITE OFICIAL
Kevin Costner é Mr. Brooks, homem de negócios de sucesso, pai e marido exemplar. Mas esconde um segredo: de vem em quando dá-lhe para libertar o seu alter-ego (William Hurt), e juntos gostam de partir aí pela noite em busca de desprevenidos para assassinar. Uma detective da polícia (Demi Moore), também ela lutando com demónios pessoais, é quem vai tratar de acabar com a carnificina.
«Mr. Brooks», thriller psicológico sobre instintos primários, é uma comédia. E convém assumir esse ponto de vista: o tom
campy
, disfarçado de contenção dramática, parece funcionar como paródia subliminar a filmes como «American Psycho» e «Silence of the Lambs». É um filme desnorteado, também ele com dupla personalidade, que vai saltitando entre estados de espírito sem grandes sentimentos de culpa, tudo com base num argumento afoito e imprevisível. E (quase) sempre de cara séria.
Mas o melhor passa pelo casting de
has-beens
– um verdadeiro paraíso de nostalgia para a geração de 80, que joga com a imagem de marca dos actores. De «Sizzle Beach USA» (sexploitation da Troma) a «Dances With Wolves» e «Waterworld», Costner foi alternando alegremente projectos de credibilidade oscarizável com aventuras
trash
desavergonhadas. Vê-lo aqui como émulo de Jekyll & Hyde soa à melhor das piadas. E Demi Moore,
supreme bitch
, é tal e qual a julgamos na vida real. Medo.
[Texto editado a partir do original publicado na revista Hype!, núm. 6, Março 2007.]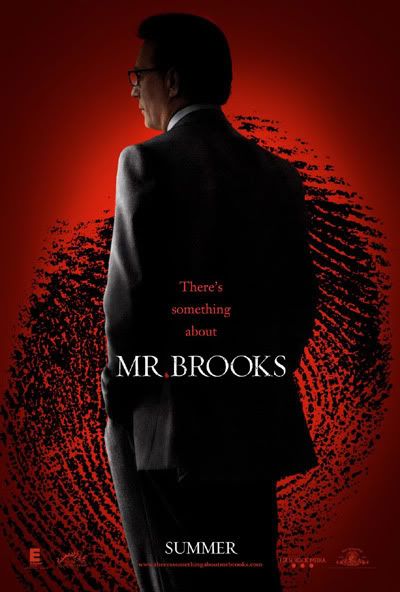 (Edição nacional pela Prisvídeo com o título «A Face Oculta de Mr. Brooks. 2.35:1 anamórfico, Dolby 5.1. Nos extras, um curto bloco de entrevistas e um outro de imagens de bastidores, em bruto e sem contextualização, preferem não revelar muito sobre o filme. Melhor assim.)