PANIC IN THE YEAR ZERO / THE LAST MAN ON EARTH

PANIC IN THE YEAR ZERO

de Ray Milland, 1962 [EUA]
☻☻☻

THE LAST MAN ON EARTH

de Sidney Salkow, 1964 [EUA/Itália]
☻☻☻☻
A Midnite Movies, da MGM, é uma das colecções essenciais para qualquer apreciador de cinema B clássico que tenha um leitor de DVD multiregião. Já por lá apareceram títulos de Roger Corman com Vincent Price (praticamente toda o ciclo Poe), Corman sem Price (o psicadélico «The Trip»), Price sem Corman (os óptimos «The Abominable Dr. Phibes» e «The Dunwich Horror»), algum Hammer tardio em versão
sexploit
(«Countess Dracula»),
sci-fi
dos anos 50, «Planet of the Vampires» (Mario Bava) e ainda os
beach movie
s de Frankie Avalon e Annette Funicello. Se a lista é de deixar água na boca, melhor ainda é a qualidade das edições, mesmo que parcas em extras, sempre a um preço imbatível, principalmente quando muitos dos filmes aparecem lançados em formato "2 em 1" de dupla-face.
A mais recente
double feature
(o lançamento é de finais de Setembro) traz os títulos «Panic in the Year Zero» e «The Last Man on Earth» e é, mais uma vez, imperdível. O primeiro é uma das pouco vistas experiências na realização de Ray Milland (actor de Wilder, Hitchock e Corman), aventura negra que vive sob o medo da ameaça nuclear e que relata a atribulada fuga de uma família para um abrigo no campo. A primeira metade do filme parece um
road movie
onírico, de formas minimais e quase experimentais, e Milland sai-se de forma estupenda na gestão da tensão e caracterização da família. Apenas alguma ingenuidade moral, aliada a obrigatoriedades narrativas para fazer andar a acção (é um "filme de género", entenda-se), datam um título injustamente esquecido.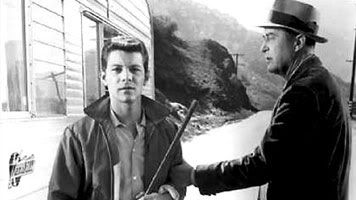 Mais popular é «The Last Man on Earth», primeira adaptação do livro «I Am Legend», de Richard Mattheson (seguir-se-ia o interessante «The Omega Man», de 1971, e há quem garanta mais uma versão para 2006, ainda sem nomes anunciados, isto depois de Arnold Schwarzenegger e Will Smith se terem afastado do projecto). O filme de 1964 é, até ver, o melhor. Aposta num terror atmosférico e subterrâneo, intimista e despojado, e assim consegue uma maior conivência com aquele que é, afinal, o tema central do texto: a solidão. Se «The Last Man on Earth» nunca chega a ser assustador (mesmo que tenha sido influência óbvia em clássicos como «Night of the Living Dead» e «Dellamorte Delamore»), é porque a personagem aqui interpretada por Vincent Price vive numa rotina em que a ameaça já deixou de o ser. É um filme apocalíptico e muito, muito triste.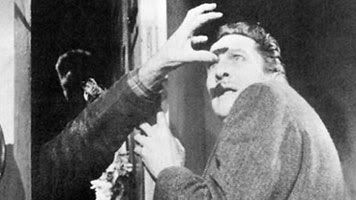 [Texto editado a partir do original publicado na revista DIF, número 34, Dezembro de 2005.]

(A edição em dose dupla da MGM pode ser comprada aqui.)