ALONE IN THE DARK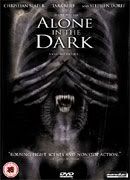 de Uwe Boll, 2005 [Canadá/Alemanha/EUA]
?
SITE OFICIAL
Ah, é tão fácil não gostar de Uwe Boll, não é? O realizador alemão, popular pelo seu cinema de terror Z elevado à condição quase
mainstream
, e cuja carreira tem sido dominada pelas adaptações de videojogos, parece uma criança hiperactiva a disparar rajadas através do seu
gamepad
, qual monstro desmiolado a dar marteladas numa peça de cristal. O homem não tem ponta de talento, dizem. E é bem capaz de ser verdade. Mas como não simpatizar com a ingenuidade e o entusiasmo evidente que o realizador empresta aos seus projectos?
«Alone in the Dark» foi, depois do muito divertido (e muito mau, se querem ir por aí) «House of the Dead», a segunda incursão de Boll pelos caminhos do tiroteio digital (vêm aí mais duas: «In the Name of the King: A Dungeon Siege Tale» e «BloodRayne»). Está cá tudo o que esperava, desde o argumento desnecessariamente confuso aos diálogos inacreditáveis, actores na curva descendente da carreira em papéis que não vão com a cara deles, overdose de efeitos e acção
non-stop
(é adrenalina!) de fancaria. Enfim, o tipo de material de sonho para qualquer entusiasta das patetices apaixonadas do passado (Ed Wood vem à cabeça, naturalmente) e quem, como nós, desesperava por já não se fazer cinema assim.
A história? Se tem mesmo que ser: Christian Slater é um investigador de fenómenos paranormais que se junta a uma antropóloga (Tara Reid, de «American Pie») para descortinar um mistério do passado que pode vir a destruir a civilização tal como a conhecemos. A sério.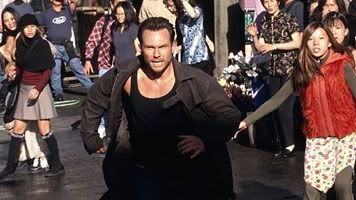 [Texto editado a partir do original publicado na revista DIF, edição de Abril de 2006.]

(Foi por cá editado pela Prisvídeo, num lançamento cuidado e com extras curtos mas reveladores. Para comparar: edição inglesa e americana, todas semelhantes. )