LEATHERFACE x 5
A saga de Leatherface recapitulada em modo fast-forward, a propósito do lançamento nacional de «
The Texas Chainsaw Massacre: The Beginning
».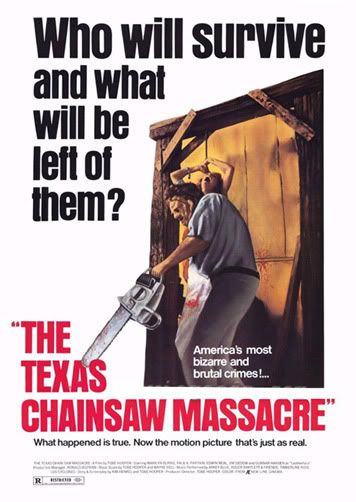 THE TEXAS CHAINSAW MASSACRE
de Tobe Hooper, 1974 (EUA)
☻☻☻☻☻
TRAILER
O mal em estado puro. Primitivo, hiper-realista e quase surreal. Depois de «Psycho» (baseado na mesma história real do psicopata Ed Gein), foi a entrada definitiva do horror na era moderna e é um dos mais influentes filmes de sempre.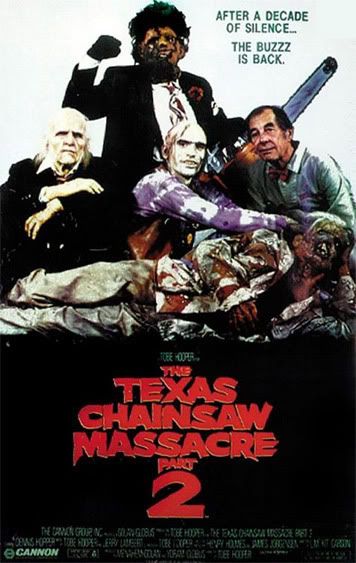 THE TEXAS CHAINSAW MASSACRE PART 2
de Tobe Hooper, 1986 (EUA)
☻☻☻☻
O reencontro entre Hooper e Leatherface faz-se pela via da paródia. Depois dos horrores claustrofóbicos do original, uma fita de acção cartoonesca. Dennis Hopper é inesquecível como um tresloucado Ranger do Texas à procura de vingança.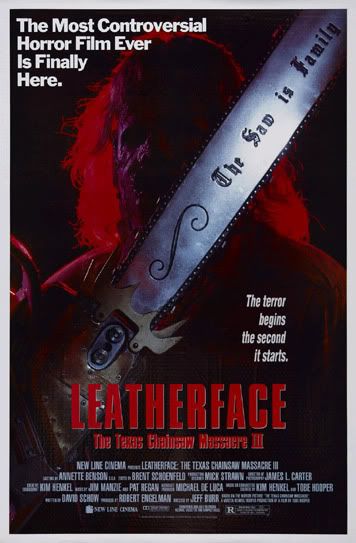 LEATHERFACE: THE TEXAS CHAINSAW MASSACRE III
de Jeff Burr, 1990 (EUA)
☻☻☻
Regresso ao esquema do original, com mais espalhafato e muitas piscadelas de olho. Viggo Mortensen faz a festa e há um novo petiz na família que não larga o martelo.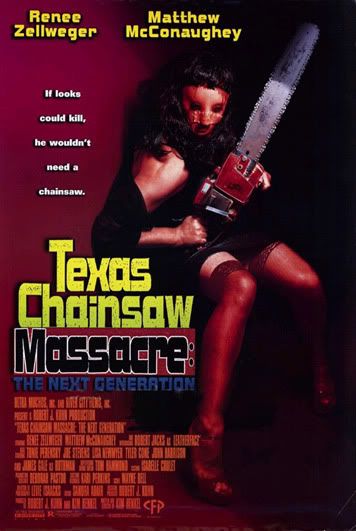 TEXAS CHAINSAW MASSACRE: THE NEXT GENERATION
de Kim Henkel, 1994 (EUA)
☻☻☻☻
Uma sequela que é quase remake, não fosse surgir travestido pela irrisão total. Levando as conotações sexuais ao limite, Leatherface surge aqui já em corpo de drag-queen. Se John Waters vivesse no Texas teria provavelmente feito qualquer coisa assim. Com Renee Zellweger e Matthew MacConaughey, então ainda ilustres desconhecidos.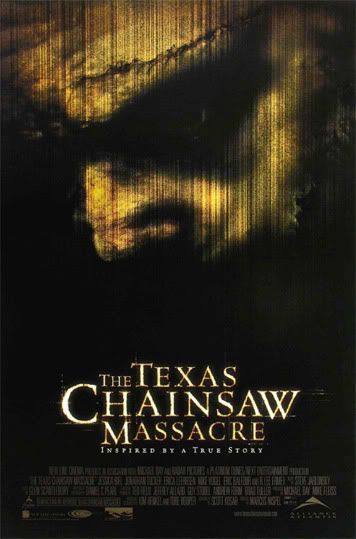 THE TEXAS CHAINSAW MASSACRE
de Marcus Nispel, 2003 (EUA)
☻☻
TRAILER
Produção de Michael Bay, na senda do novo namoro entre o mainstream e o cinema de terror. O seu maior pecado é julgar que a cinefilia é coisa que não existe, obliterando o passado para começar tudo do zero. Não é atroz, mas venha lá alguém conseguir explicar-nos a utilidade disto.
[Texto editado a partir do original publicado na revista Hype!, núm. 2, Outubro 2007.]