OS MELHORES DE 2007: AS NOSSAS ESCOLHAS

Mário Valente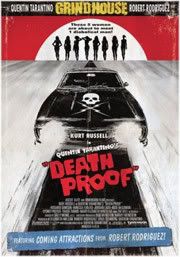 Os melhores:

1º «Deathproof/À Prova de Morte», Quentin Tarantino
2º «Inland Empire», David Lynch
3º «Paranoid Park», Gus Van Sant
4º «Zwaertboek/O Livro Negro», Paul Verhoeven
5º «Half Nelson - Encurralados», Ryan Fleck
6º «Gwoemul/A Criatura», Joon-Ho Bong
7º «Eastern Promises - Promessas Perigosas», David Cronenberg
8º «Little Children - Pecados Íntimos», Todd Field
9º «Shortbus», John Cameron Mitchell
10º «Bug», William Friedkin
e ainda:
«Rescue Dawn», «Mysterious Skin», «El Laberinto Del Fauno»
divertimentos:
«Ils», «Hot Fuzz», «Die Hard 4.0», «Silent Hill», «Slither»
O meu ano de filmes vistos em sala passou sem coisas realmente más. Pura sorte ou ando a ficar muito selectivo. É que uma ida ao cinema é hoje em dia uma aventura, com o público português a saber comportar-se cada vez pior (e já não há uma única sala que garanta o sossego), por isso há que escolher o essencial. De qualquer forma, não me escapei a uma desilusão: «Control».
Luis Canau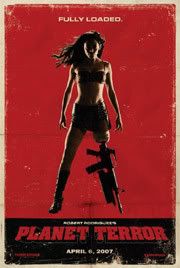 Os melhores:


1º «Planet Terror/Planeta Terror», Robert Rodriguez
2º «Gwoemul/A Criatura», Joon-Ho Bong
3º «El Laberinto Del Fauno/O Labirinto do Fauno», Guillermo Del Toro
4º «The Fountain/O Último Capítulo», Darren Aronofsky
5º «Eastern Promises/Promessas Perigosas», David Cronenberg
6º «Das Leben Der Anderen/As Vidas dos Outros», Florian Henckel von Donnersmarck
7º «Ratatouille/Ratatui», Brad Bird
8º «Man Cheng Jin Dai Huang Jin Jia/A Maldição da Flor Dourada», Yimou Zhang
9º «Fay Grim», Hal Hartley
10º «Taxidermia», György Pálfi
Também gostei (sem ordem) de «À Prova de Morte», «Hot Fuzz», «Redacted», «Rocky Balboa», «Cartas de Iwo Jima», «Morte num Funeral», «Fearless», «A Nuvem», «I Am Legend», «Beowulf» (3D) e do «Die Hard 4».
Os preferidos de entre os filmes, não estreados em Portugal, que vi em festivais de cinema (Fantasporto, Indielisboa, MOTELx e Sitges): «Hana», «Paprika» (F), «Exiled», «Forever», «Princess», «La Antena» (I), «The Living and the Dead» (M), «À L'InTérieur», «Dai Nipponjin», «The Girl Next Door», «El Rey de la Montaña», «Sukiyaki Western Django» (S).
piores:
«O Sabor da Melancia», «Os Anjos Exterminadores», «Resident Evil 3».
O pseudo-porno-chic-arthouse costuma entediar-me até às lágrimas. O «RE3» é apenas nulo, mas não esperava outra coisa.